Dust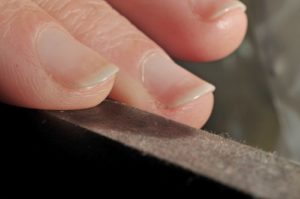 My friend gave me the gift of dust. Layered years of it covered photo albums, scrapbooks, and drawings, and as I transferred them from deep shelves into moving boxes, the dust clung to my hands and shirt like tiny, sacred bits of her family's story. There were pictures of my friend with her college sweetheart as baby faced newlyweds. And then there was her pregnant belly, and then little stairstep kids. There were pictures of her husband grinning, surrounded by family not long before his suicide. And then there were her kids circled around her like the petals of a quiet flower. There were pictures from the years so many friends came around and held them tight.
And then there was the newer wedding album, snapshots of redemption, with smiles so wide their cheeks must have ached. There was the groom with the cuffs of his pants rolled up and the laughing bride holding her dress above giddy swirls of a knee deep river, years of sorrow flowing downstream.
When a story is laid out frame by frame it's easier to see how a journey through unimaginable things can lead to a place of unimaginable joy.
As I stood there alone while my friend ducked out to make some phone calls, her living room felt like a sanctuary, and silent worship in the holy hush was the only response that made sense. I had to pause under the glory weight of a story that could only be written by a God who's big enough to hold every aching loss and every tender new beginning at the same time. Even the dust was a witness to the truth. Dust was our beginning, and it's where we'll all return.
But dust is not our destiny.
It's true that sometimes life feels like a sucker punch. It's true that bodies and minds sometimes break and lies can wrap themselves around us and squeeze away reality. But the truer truth is that all of that will fall away the second we see Jesus' face. My friend's first husband is healed and whole and completely untangled from the shadows that pulled him into the dark. His grin in those photos is a right-now reality.
Soon those albums will be sitting dust-free on new shelves in a new home where new memories will be made. There will be another living room sanctuary where friends and family and people seeking refuge from their own storms can gather and worship under the glory weight of what God is doing. My friend's story doesn't end in dust.
And neither does ours.
"Now all glory to God, who is able, through his mighty power at work within us, to accomplish infinitely more than we might ask or imagine." ~Ephesians 3:20 (NLT)