In All This, Grace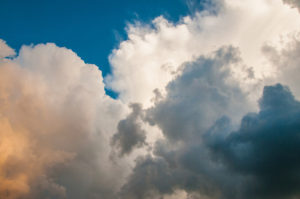 Our friends suddenly lost their beautiful baby boy this morning. Just two days old. Big, with lots of hair, they said. We were going to make the trip to Indiana to meet him next month.
My eyes are red and swollen. I can only imagine what theirs are like.
And somehow the sun still makes its trip across the sky and another day dawns and sets, and this is grace.
Somehow a sweet young mama is still breathing, even though the breaths sometimes feel like fire, and her hand still finds her husband's in the dark. And this is grace.
There's no way to understand why things went the way they did. But there's freedom to ask, to yell it, to groan it. Why, Lord? Why? And this. This is grace.
There's grace in the night falling as the crickets sing their song announcing that we're one day closer to Home. And the stars prick holes in the blackness, light shining through from the other side. There's always light on the other side of the dark.
And when sleep comes for only a while, there's grace even in the waking, because there's a day coming – a REAL day, not a dream! – that we will wake up forever, and the hollowness that presses heavy now will be lifted and filled by all the fullness of Life Himself.
There's grace in the tears that fall, because He leans close and catches each one.
Grace in the broken dreams, because here is where we lay soul-naked at His feet.
Grace in the arms that hold tight, the aching throats that still cry out to the Lord, the knees that bend under the weight of too much. Grace in the dust of this hope-road we walk, in the need to wash each other's feet. Grace in the grave, because its day is done and it holds no power. And grace, oh beautiful grace, in the victory song that shakes every broken thing loose from this broken world's grasp and makes it bloom into beauty that doesn't make sense.
In all these things.
In ALL these things.
Grace.
"He will wipe every tear from their eyes, and there will be no more death or sorrow or crying or pain. All these things are gone forever." ~Revelation 21:4 (NLT)