The Lasts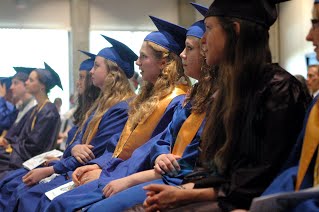 I have a lump in my throat. A big ol' fat lump. The kind that makes it hard to breathe, makes it hard to say what I need to say.
Because what I need to say is the beginnings of goodbye.
We still have seven months before our travel weary bodies land on the other side of the Pacific, but now, over the next couple of months, this is the season of lasts.
The last graduation parties for students we've known since they were little kids. The last cook out with the high school leaders we've invested so much in, and who have invested so much in us. The last baccalaureate service, where Mike will speak and I will cry. The last crop of new sixth graders. Only we won't be here to watch them bloom.
It all sits like a beautiful, burning weight on my chest.
A few people have asked us if there is anything wrong, if we are leaving JAARS because it's not working for us.
    Not at all.  We are not moving away from anything; we're moving toward what God has put in front of us.
The lasts are painful, for sure, but the thing about lasts is that they are followed by firsts. New adventures, new relationships, new joys, new chances for God to re-color our understanding of him and ourselves.
The joy doesn't diminish the pain, and the pain doesn't diminish the joy. They flow together, these realities of redemption and brokenness.
A couple of days ago, I got a message from a woman who has known more than her fair share of goodbyes. She doesn't pretend sadness away, but this dear friend wrote, "One day, JOY is going to win!"
She's absolutely right. One day, there will be no place for goodbyes. Joy will win.
And joy is winning even now. Joy over what has been is the reason we're grieving, and joy over what is coming is the reason we're celebrating. The joy of the LORD, around the edges, bubbling up through the cracks, flowing in and pouring beauty over pain.
    His joy.
Strength for the lasts, and hope for the firsts.