Moving On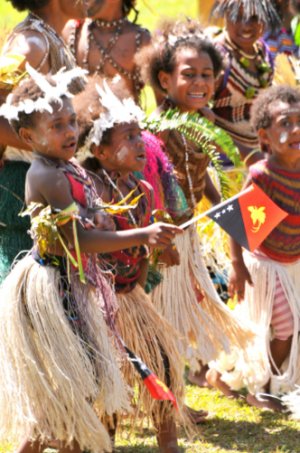 I haven't written for quite a while. There's a reason for this.
I've started writing four times, tried to write on four different subjects, but each time my thoughts circled back around to the one thing I couldn't talk about publicly.
Until now.
    We are moving to Papua New Guinea.
If it all goes the way we are planning, at this time next year we will be a couple of weeks into the Pacific Orientation Course on the coast of PNG, preparing to spend the next few years serving missionary families through youth ministry and staff care in Ukarumpa.
To those of you who know us, who have heard us talk about the month we recently spent in Ukarumpa, this news may not come as a surprise. But, for us, this shift of purpose and passion feels very sudden. This is not something we expected, even in the months after our return from Papua New Guinea. It wasn't until the end of December that we even began discussing the possibility of a move.
And I have to be honest that we feel overwhelmed. This is a big change.
I mean huge!
We love it here at JAARS. There's a lot it will hurt to leave behind. Our home. Our church. Good friends. Grandparents, aunts, uncles, and cousins. A thriving, meaningful ministry and a group of amazing teens we've grown to love. Even things like our dishwasher and dryer, unlimited internet access, our favorite Mexican restaurant, and the pediatrician we've had since the girls were born. All the familiar rhythms and faces that have been part of who we are for a long time.
So why go?
Quite simply, because we believe it's what God has for us.
Yes, we are walking away from a lot, but we have just as many beautiful things waiting on the other side of the world.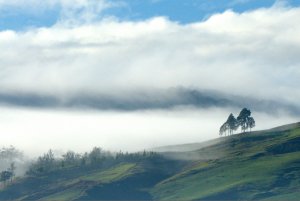 Things like the chance to serve an international community of missionaries who are working together to make God's Word available to some of the most remote people groups in the world. The chance to help well over a hundred teenage missionary kids learn to live out their own faith. The chance to know and love Papua New Guineans who will become our friends and colleagues. Precious relationships we've already formed and ones we haven't discovered yet. Morning fog on the mountains, brilliant flowers and birds, clean air, and tropical downpours. Laughter and music, talent shows and game nights. New rhythms and traditions that will become an integral part of our family's story.
    Glimpses deeper into the heart of the God who is drawing us into this adventure, the God who promises to sustain us with his power, grace, and faithfulness.
The next eleven months will be busy ones full of visa paperwork and medical appointments, efforts to expand our prayer and financial partnership base, trips to see family and friends, preparing our house for renters, and packing everything we may need over the next few years. Friends, we need your prayer.
We still have a lot of questions and uncertainty, but we do know one thing… That God is with us, surrounding us every step of the way as we move on in this journey of receiving all he has for us.